It's Not Just About Your Wealth, It's About Your Health!
March 23rd, 2020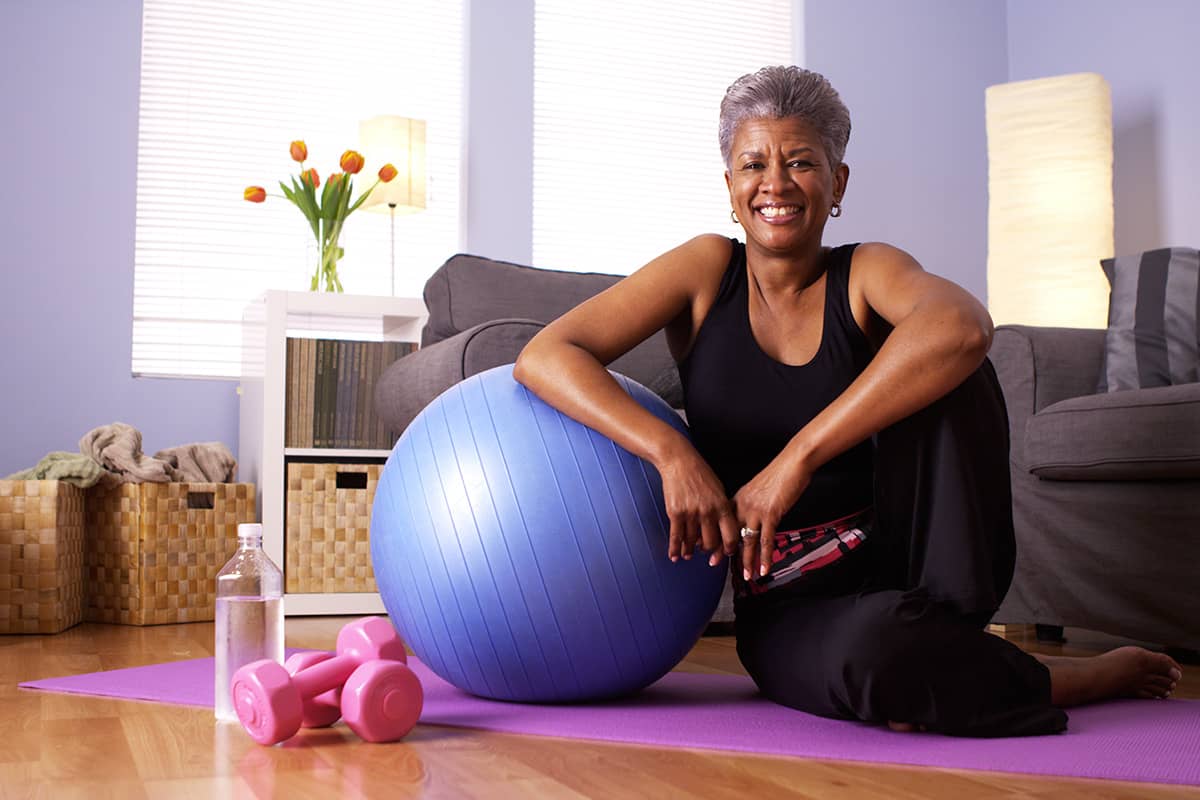 At Woman's Worth® we have always believed that the most important factor in accumulating wealth is the maintenance of your health. Being a good steward of your health includes being mindful of your mental health, emotional health, in addition to your physical health. We know that times are stressful and uncertain right now and the constant updates of the risk and regulations surrounding the Coronavirus (COVID-19) can have an impact on your health in every way. At Woman's Worth® we have been advising and guiding our clients through uncertain financial times for more than a decade and one thing we've learned is that the markets will recover. But the other just as important lesson we share with our clients is that taking care of themselves is critical to being able to happily and healthily move on with their lives after the crisis subsides.
The Mind-Body-Spirit Connection
In Retirement Done Right! Don't Just Invest… PLAN! author, renowned speaker and founder of Woman's Worth® Jeannette Bajalia shares some of her suggestions on keeping your mind active and engaged throughout your life and into your retirement years. "We've seen more research that validates the mind-body-spirit connection, and this becomes ever more important during times of stress and stress that you can't control," insists Jeannette Bajalia, author, speaker and founder of Woman's Worth®. "You can control how to react to it so turn off the TV for 2-3 hours and shift your focus on reaching out and helping someone who can't help themselves. Focusing on others more vulnerable activates the mind-body-spirit connection and stimulates your immune system. Try it, you'll want to make it a more permanent lifestyle change, not just during stressful times!"
Ways To Keep Yourself Mentally, Emotionally and Physically Healthy
At Woman's Worth® we've added to the In Retirement Done Right! Don't Just Invest… PLAN! list with some of our favorite activities we've seen suggested in a variety of forums. We know you will be spending days, weeks and possibly months with limited access to public spaces and other people. So, we suggest that if you truly are worried about your finances to read one of Jeannette's several books that are available on the Woman's Worth® website. We will be glad to send you a copy of one of the books, just send Jeannette an email requesting a copy of the book of your choice and we'll get it out to you. You can also call us for a virtual appointment while we are limiting our person to person interactions to protect you and your loved ones or select one of the activities we've listed below. To be fair some of the activities are tasks or "honey-do" items but we promise you will feel just as good when you are done as if you had done something fun!
We wish you all the best in trying to detox from all the news, stress and anxiety that comes with changing markets and uncertain times.
Let Woman's Worth® Take The Worry Out Of Retirement
As a holistic financial planner, we are a team of advisors who build customized plans that address all aspects of a client's financial life – tax, legacy, Social Security, insurance, and investments, as opposed to the traditional broker or advisor who just sells products and portfolios. It's our job to educate you about comprehensive and sound asset-positioning strategies that mitigate investor risk, so you'll be less likely to make bad decisions in volatile times and be more likely to grow your money to last your future; that's what the bucket planning process does. Click here to schedule a consultation and learn how Woman's Worth® can ensure you don't run out of money before you run out of time!